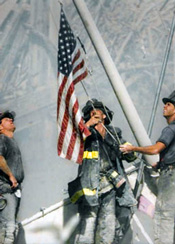 Home of the 911 Flag.
Originally sold from this location

Flag

Updated: December 1 2013
Closed December 3rd thru 10th
Physical maintenance. Owner needs a new Knee.
We will be checking Emails but unable to get to the Phone

Hours 10 am-6 pm Central Time

Web Site and E-mail us 24-7



Sales for United Sates only. No Export sales, No Exceptions.






Hoosier Gun Works specializes in Gun Parts, Stocks, Magazines and Barrels but also deals in closeout and overstocked sporting goods. We supply many Gunsmiths and Gun Shops in the Midwest and across the country with parts and other merchandise.

We enjoy

Mauser

and

Enfield

rifles, and stock parts for these.


We have been in business since 1988. On the Internet since 1999.


Info 270-749-2109. Office Hours Monday-Friday 10-6 Central Time.
& Or Leave a message, after business Hours



We buy as well as sell!

Info

270-749-2109.
Monday-Friday 10-6 Central Time. Leave a message 24/7




Order line For orders only

:. 800-497-7320 Monday thru Friday Central Time
10 second delay before ringing.



Office Hours Monday-Friday 10-6 Central Time.

Fax 270-282-4896 24/7


HGW Email
Click to E-Mail US hoosiergunworks@aol.com
Having some email problems, please call if email will not go thru.

Online Catalog
Check out our online Catalog!
About Us
Information about Hoosier Gun Works.
News/Specials
New improvements to our business, specials, and upcoming events.
Links
Some of our favorite links.
Contact Us
How to contact Hoosier Gun Works and ordering information, PLEASE READ BEFORE ORDERING.
Ordering Information
How to order from Hoosier Gun Works.

PLEASE READ BEFORE ORDERING
No Online ordering, we like to talk to our customers.