Cave County Lions Club In Cave City, Ky is Raffling off a Ruger AR-556
New Ruger Model 8500 in 223/ 556
Includes Box and Accessories.
Drawing, at the Club meeting in December 2017 at Sahara Steak House Cave City, KY.
Just in time for Christmas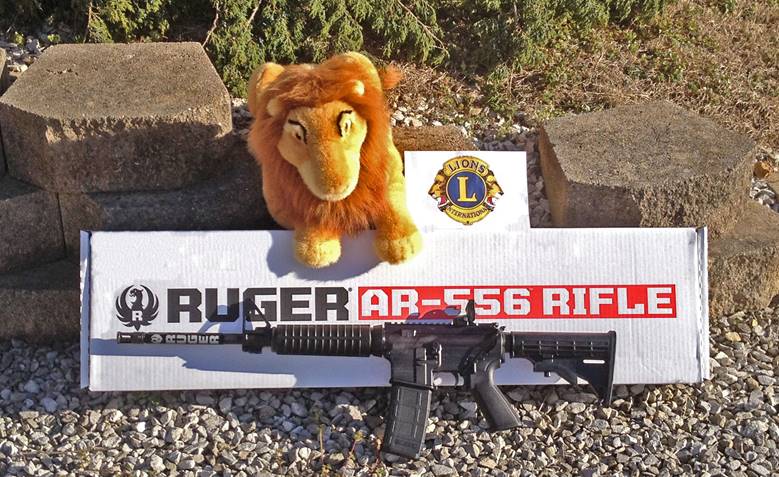 Only 300 tickets will be sold.
Tickets are $ 10.00 each
Proceeds go toward the Club's Special Projects for the Community.
You Need not be present to win..
Must be at least 18 years old (in the State of Kentucky)
All Federal and State regulations apply. Transferred through a Federal Firearms Dealer.
See any Cave County Lions Club member for a Raffle ticket.
Tickets can be purchased at the Saraha Steak House in Cave City. from Any Club Member or at Hoosier Gun Works in Bon Ayr.
Raffle is for Rifle and accessories only. Shipping if applicable is extra.
For info Contact David Fulton t hoosiergw@gmail.com or 270-749-2109